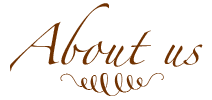 We want you to explore the authentic, Sooooo Indian Taste with help of spices, grocery available at Bombay Spice with guarantee of widest range available in market.

You want best quality? Finest assorted Indian spices at your kitchen? The Bombay spice is here.

At Bombay spice, we will be very happy to be a part of your desire to prepare authentic Indian food. It's an Indian tradition of welcoming someone by "A Namaste" above that we are very happy by taking an extra step to make you aware about the details of products we sell at your finger tips.

Bombay spice is a family-owned business. With strong motivation and smart working principles, we are pleased to serve you with excellent quality, irrespective of quantity. Whether you ordered 10 grams or 100 kg, we assure you the same aroma, same flavour.

At Bombay spice, our mission is to get top class, quality ingredients from our motherland India, right at your doorstep. With a wide range of personally selected authentic regional ingredients, we wish to make bridges between us & the people, familiar to the flavours of India.

When you put a spoon full of curry in your mouth you not only taste the spices & other ingredients but it's an amalgamation cooking skill, spices and last but not the least Feelings. It is called a perfect Indian way of cooking.
Many of Indian traditions and beliefs are directly related to the foods prepared.Hence no Indian meal would be complete without the intense flavour of aromatic, all-natural Indian spices. We the Bombay spice will fulfil all your food needs.